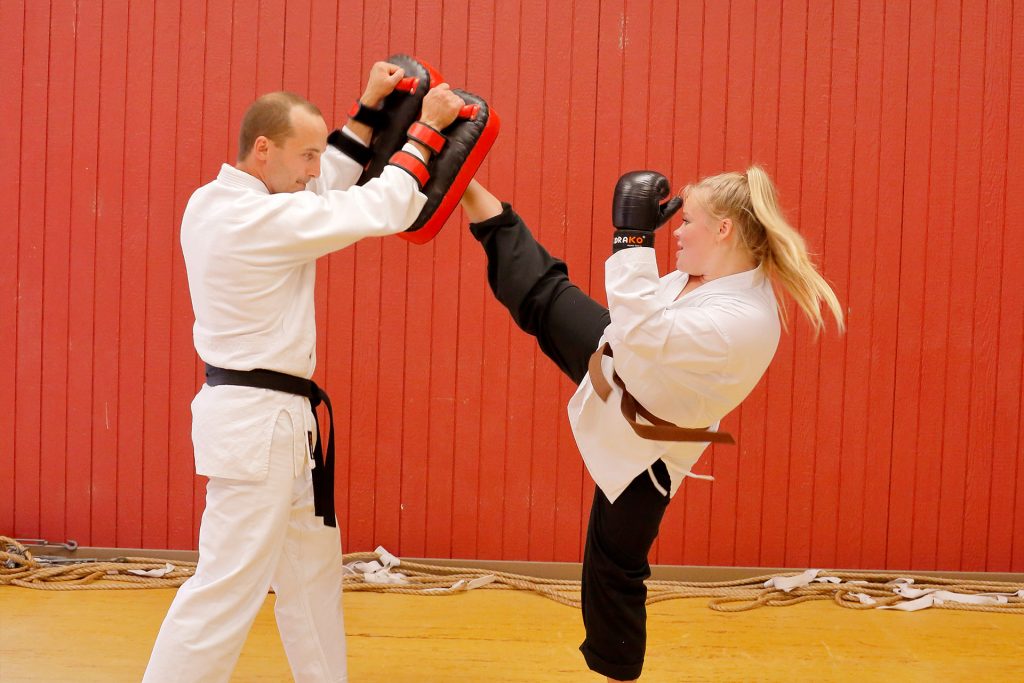 Our Cardio Kickboxing class is a fast paced, high intensity workout designed to give you a total body workout in one hour.  Based on the cardio training used to prepare kickboxers for their big matches, you'll be guided through a series of drills specifically targeting all your major muscle groups. 
A typical class includes a warmup, followed by partner drills (boxing), kicking drills and practical application (kickboxing drills).  Bring a friend to partner with or partner with one of your energetic class mates….:)
Classes Run on Tuesdays and Thursdays from 7:30-8:30pm
Cost: $10 Drop in
Students from beginner to advanced (ages 13 and up) are welcome.

*There is no sparring (fighting) in this class.