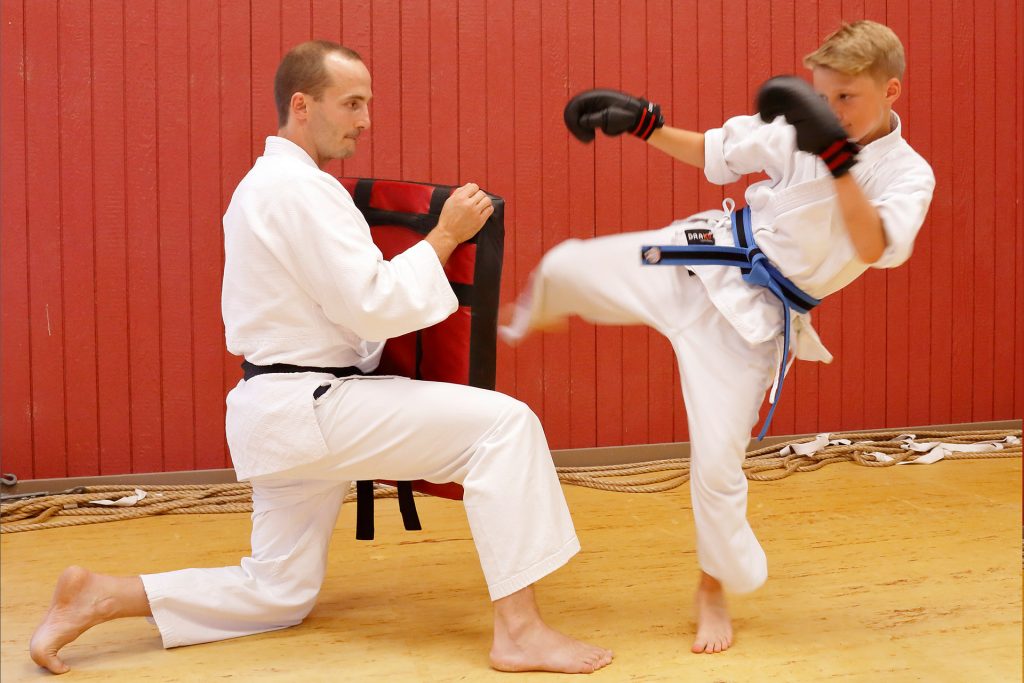 Hastings Martial Arts was developed for kids. We are dedicated to teaching and training Shotokan Karate to help children learn life-long skills, build confidence, develop a love of fitness, understand the importance of respect and discipline, learn how to use karate for self-defense, and become leaders.
Kids Karate – Year 2
Tuesdays/Thursdays 5 – 6pm
Kids Karate – Year 3
Mondays/Wednesdays 5 – 6pm
Kids Karate – Year 3
Mondays/Wednesdays 5 – 6pm
Kids Ages 7+ Karate (60-minute classes) – $1,150 + GST = $1,207.50 total
*Annual fees can be paid in monthly instalments.
-Ages 5-6 $94.50 (includes GST)
-Ages 7+ $120.75 (includes GST)
KIDS INTERMEDIATE KARATE
[ages 7+]
This is where students begin to develop a solid foundation in the art of Karate. They will continue to learn forms (kata), hand techniques, kicks, stances, self-defense and get introduced to sparring. Students will be taught principles of respect, discipline, listening and good sportsmanship. Students will also begin to learn Jujitsu once the rank of Orange belt is obtained.
WHO IS THIS CLASS FOR?
This class is for children who are a minimum of 7 years old and have achieved yellow belt.
WHAT CAN PARENTS EXPECT?
Parents can expect their kids to get an hour of exercise, learn respect, discipline and kindness towards others, beginning of self-defense, and leadership opportunities. Parents are always welcome to stay and watch their kids through the session.
WHAT CAN KIDS EXPECT?
Kids can expect to meet new friends, have fun, follow their Sensei's directions, learn the beginning basics of Shotokan Karate, including: stances, blocks, hand techniques, kicks, terminology, and beginning of forms (kata) in a fun and positive environment. They also train with a variety of equipment, such as the bo staff, gloves, kicking bags, focus mitts, breaking boards, Thai pads, and even have an opportunity to use their skills against sensei while he's wearing a big protective suit!
You are also welcome to observe part or all of a class.
1ST CLASS IS A FREE TRIAL. COME TRY IT OUT AND DECIDE IF IT'S RIGHT FOR YOUR CHILD.